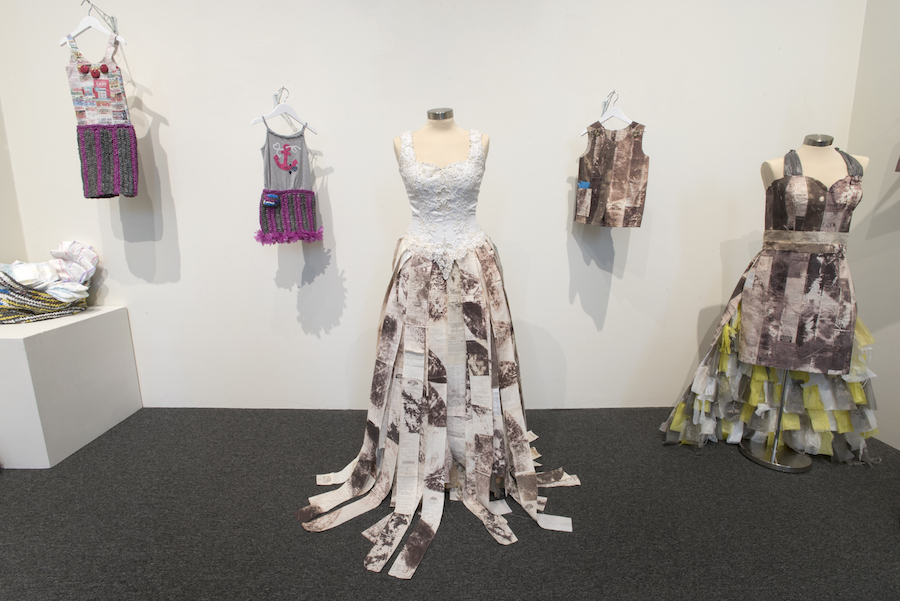 UNUSUAL THREADS: STITCHING TOGETHER THE FUTURE OF FASHION by Marta Pauer Tursi.
"Marriage is the theme for artist Sharon Myers in an installation entitled "Promise"
that comprises two dresses and two child rompers all made of manipulated grocery slips. It is difficult not to hear a woman's voice in this display that raises the issues of male and female responsibilities in child raising, the burden and costs of marriage and children, wage disparity, divorce and single parenthood. It is all there. Also, there is a lovely unity of soft colors and fading text on the receipts and the suggestion that despite the depicted strain, this is a family."
Materials: grocery slips, plastic bags, diapers, old wedding gown.